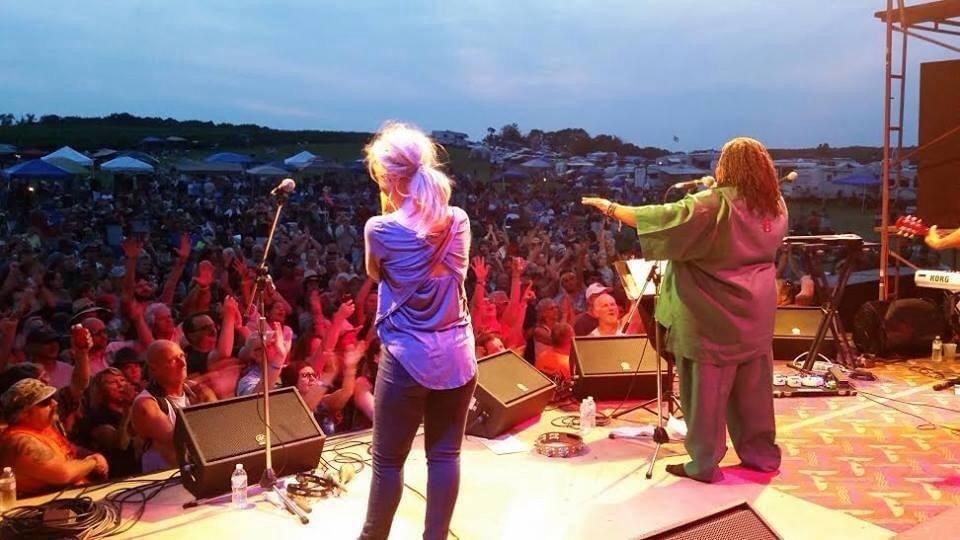 Summer Music Festival Brings Nationally-Known Bands to Camden, NY
Proceeds from August Festival to Support Camden Business Development
As part of a group of independent, local business people called Imagine Greater Camden (IGC), Christmas & Associates will help host a summer music festival called the Camden Summer Farm Festival. The fund-raising music festival, to be held Saturday, August 24th, 2013 at noon, will honor Camden's rich tradition of farming and music, while also raising money for business development projects on Main St. in Camden.
By purchasing a festival ticket, participants will enjoy a daylong concert featuring five well-known folk bands. The festival headliner is The Dirt Farmer Band, Levon Helm's band from Woodstock, NY. Additional bands include nationally known blues artists, The Alexis P. Suter Band, Boston's favorite ¬ Hot Day at the Zoo and Camden's own Moss Back Mule Band and Sons of the Queen. Dinosaur BBQ will serve up delicious barbeque fare and Tim Dean Concessions will offer a variety of additional festival foods. Also, McCrath Beverages will serve up a variety of national and craft beers and wines.
The Festival Committee is staffed exclusively by volunteers. According to Daniel Christmas, Event Coordinator, funds raised from the festival will go toward promoting Main St. renovation projects. According to Christmas, "Our beginning focus will be to improve the aesthetic appearance of Main St. and our town in the interest of bringing new business to Camden."
"We have many dedicated individuals who have volunteered in some capacity to help with this festival," said Jim Plumley, Event Coordinator. For example, local firefighters will manage festival parking and Camden school teachers will help with seating and VIP services. Additionally, local youth athletes will participate in post-event clean-up. Despite working full-time, people didn't hesitate when asked to volunteer time for the festival. "We are all working with the festival committee to help our Camden community," said Plumley. "What I like best about Camden is that there are so many people just like me who really love living here and are willing to give back when asked."
"People are super excited about this event," observed Dan Christmas. "Our headliner, The Dirt Farmer Band, is an internationally known folk band that is best known by its founder, the late Levon Helm. Levon Helm was a personal friend and an inspiration to me," said Christmas. "My only regret is that I couldn't welcome him personally to my home town. He surely would have loved this." According to Christmas, all the festival bands are well-known and extremely talented. "I have been to see Alexis Suter, Hot Day at the Zoo and of course Camden's own Moss Back Mule Band and Sons of the Queen perform. Festival attendees are going to enjoy some really great music at this festival."
Advance sale VIP tickets are available for $35 and lawn seat tickets are $25. All VIP ticket holders will enjoy front-of-stage seating. Admission is free for children ages 12 and under. Tickets include an entire afternoon and evening of music. Tickets can be purchased online at www.camdenfarmfestival.com or by calling ShowClix at 1-888-718-4253. Gates open at noon. No coolers, backpacks or totes will be allowed. The festival site is only four miles from Camden, New York - heading north on Route 13 just past Curtis Rd. For additional information about the festival, please visit www.camdenfarmfestival.com or search for the festival on Facebook.