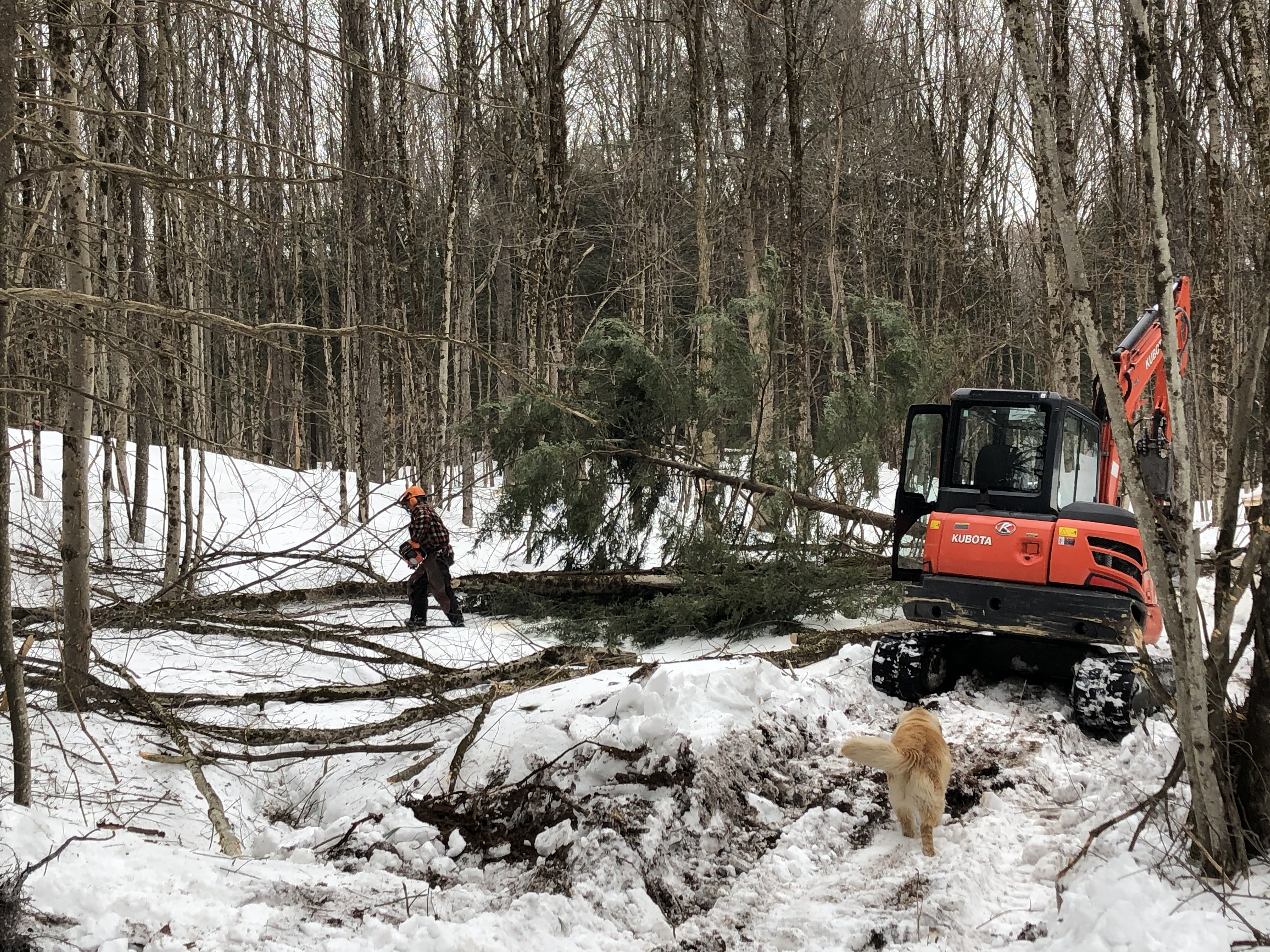 At our company, we don't just sell NY land, we stay close if you need us with hands-on help. From laying out camp sites, to building roads, to constructing new cabins and other forestry, construction and site management advice and services, Christmas Forestry & Farm has over 30 years of experience in land management.
We've never been just a New York land broker, we're more like a one-stop-shop for everything related to your land purchase. Our team is there for you at every step of the process a comprehensive "hands-on" approach geared toward New York landowners, investors and corporate clients, including:
Land planning and property development
Forestry services and timber management
Wildlife management
Real estate services
Our work is focused primarily in New York and the northeast; however, we also work with clients in other states on a project-by-project basis. Our environmentally sound, sustainable practices are designed for any size property – both large and small – to increase real estate values and achieve long-term, sustainable goals.
NY Land Planning and Property Development
Christmas and Associates' team provides expert land use consulting based on decades of experience in New York and in western states, including Colorado, Montana and New Mexico. We can suggest additional land use opportunities such as managing forests and wildlife, best practices for road layout and location and various plans to suit your needs. In addition, we can plan and develop land enhancement projects such as food plots for hunting land, hiking and ski trail design and development and view clearing.
Forestry Services and Timber Management
Christmas Forestry & Farm, a division of Christmas and Associates, provides forestry and timber management services using selective, low impact methods to help you realize the full potential of your NY land investment. With experienced foresters on staff, we advise on the feasibility of managing your property for timber sales based on current pricing, local timber markets, and buyers throughout upstate and Northern New York. We can also design a timber marketing and management plan that leverages nearly 40 years of careful, conscientious, hands-on forestry experience to meet your unique goals and protect your forest resources.
Wildlife Management
Our wildlife management services focus on helping big game and other wildlife populations thrive on your property. We survey your resources and assess management options. We then design habitat enhancements and site-specific plans for your property to promote long-term wildlife growth and sustainability.
Real Estate Sales & Consulting
Christmas and Associates employs licensed real estate land guides who specialize in buying, selling and marketing recreational properties throughout New York state. We are equipped to facilitate NY land acquisitions and recreational property development and planning by looking at wildlife travel corridors, wildlife patterns, and accessing predator-prey relationships. We excel at locating property that "checks all the boxes' for recreational land. Whether it be 5 acres or 20,000 acres, we can aid in the search for that property of a lifetime.
---
The Relied Upon Land Management Professionals
"After my land purchase, your team helped me with everything else I needed. I called Dan and he got it done for me, including an extended driveway and other things. I have already had friends ask me about how things went and I tell them that overall it was a great experience."  - Chris Robbins
Contact Us for Information About Our Land Management Services