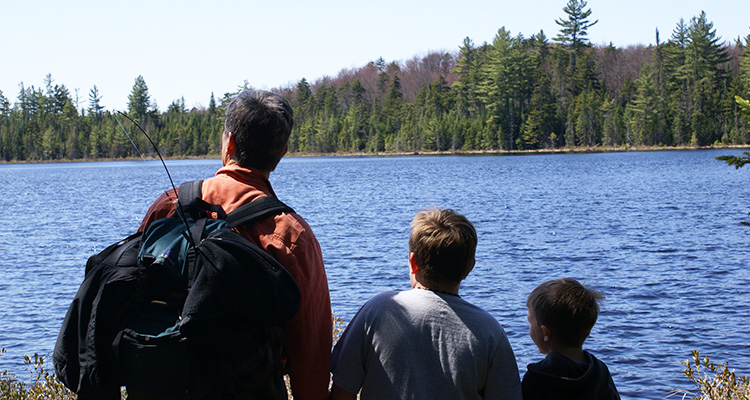 With Christmas & Associates, you won't endure any pushy sales pitches from us; our New York land for sale speaks for itself. We sincerely appreciate the area's unique character and promote responsible use and conservation of such a beautiful resource. Don't forget to read our guarantees - which we firmly stand behind when selling you land.
Respect for the Land
At Christmas & Associates, our philosophy about selling land differs from our competitors. In today's real estate market, the knowledge we provide to folks must be thorough, complete, and ongoing. It begins by teaching respect and stewardship of the lands. We search the countryside to find the best lands and then we follow through with our low impact approach to preparing land for sale.
---
Forestry
Christmas & Associates' foresters are the best in the business. They have the education, the experience and the "old woods" knowledge a real land expert needs. Christmas & Associates' entire forestry staff is very highly respected and well connected in the industry statewide.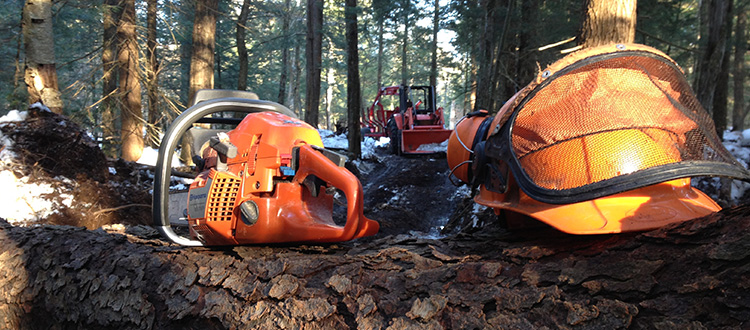 Logging is common here in "the woods" and it's got to be done right. That is why we have our own in-house tree crews. We don't rely on strangers to come in and recklessly cut and skid out whole trees which can severely damage a young forest.

Christmas & Associates' local, full time staff is trained in the safest and most low-impact techniques known in the profession. We use small, low-impact equipment about the size of a farm tractor and just one step more advanced than old fashioned horse logging. With smaller, less damaging equipment and trained professionals we can leave the forests with a few small openings for birds and wildlife and small narrow trails ideal for deer and bear to travel. Most importantly, it's always the goal of our forestry and logging people to leave the woods better than we found it!
Our logs stay local. Most of them go into the lumber that is used in the very camps you buy. So, in essence, you enjoy the benefits of better land management on the ground as well as the quality of the wood products that result. Our operation may not be as fast or as profitable as those that use outside logging contractors with big machinery, but at the end of the job our products are used here, locally, not overseas and our forests and lands are treated with respect.
---
Cabin Construction
The Christmas & Associates philosophy continues in our cabin construction. We use our own crews to build camps. Our camp crews are knowledgeable, hard working craftsmen who, simply put - do it better, stronger and never leave a job until everyone is 100% satisfied. This extends way beyond the closing date given by those who "just sell land."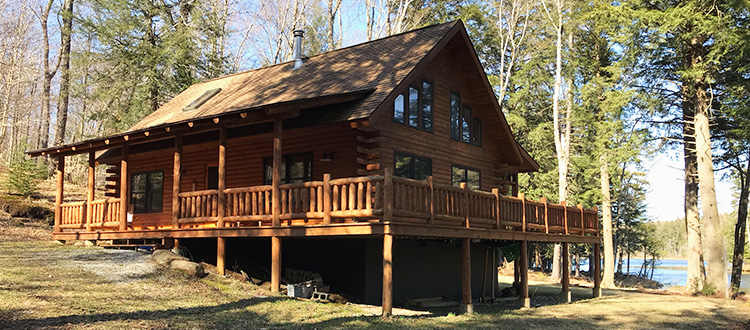 The Christmas & Associates Commitment to Environmental Protection
Our deep-rooted, strong land ethic compels us to work hand-in-hand with the best environmental experts in the business to ensure careful planning for future use of the land. Through this committed effort we are considered by many state and county planners and environmentalists as the best company to develop and provide recreational land.
Last but certainly not least, it's important to mention that while certain land "peddlers" just want to sell land, we are the only land company with our own on-staff, in-house legal team which includes a full time attorney and legal secretary who are fully trained in all aspects of real estate, U.S. HUD (Department of Housing & Urban Development) regulations, resource planning, principle law and environmental covenants and easements. Best of all, our people are friendly, open and honest people with a goal of making every potential land buyer safe, protected, happy and comfortable for the long term.
While our type of full service land company may appear complicated, our goal is simple for you. Our company wants to be the best New York land for sale provider in every single aspect of owning land that you will ever meet whether you buy land or not. We're very proud of who we are and very dedicated to maintaining this level of commitment to excellence and integrity. I personally will never rest with the understanding that we can be even better. This is why we never seek to "just sell land", you deserve better.
Call on us or me personally anytime we can help. I'm the sole owner, no big out-of-state corporation in the background and no investors pulling the strings. It's Christmas & Associates, Inc., simple as that!
---
Giving Back
From the purchase of your land, cabin or other services from Christmas & Associates, Inc., we are able to annually "give back" to many worthwhile causes.