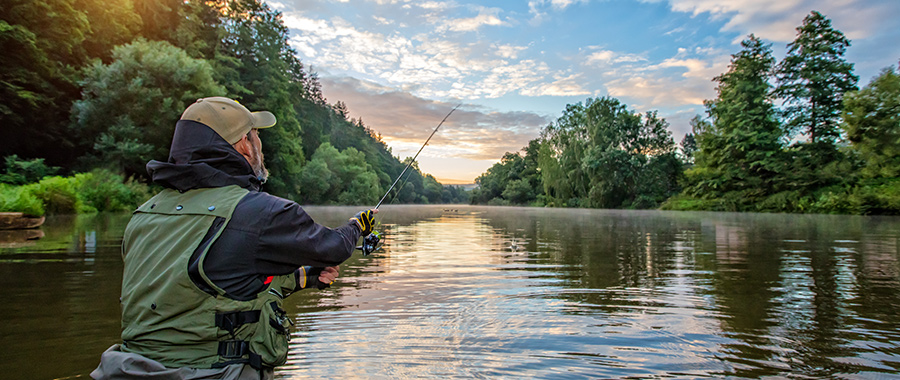 Imagine a place where you can quickly get great fishing spots any time you want. No hours long drives to stop you from getting their at peak times. No expensive hotel stays for just a few days. Here, you can fish as long as you want; the chance to catch all types of fish that inspire tall tales and (if you're up for it) delicious dishes.
You don't have to just imagine it - you can make it happen. The folks at Christmas & Associates are here to help turn your dreams in to your reality.
"Christmas and Associates has put incredible packages out there and we are very happy to have been able to find just the one we wanted. Thank all of the people who have helped along the way." -Brian and Suzanne Vohnoutka
NY Land for Sale near the Salmon River and Other Great Fishing Spots
Every fishing season, the Salmon River attracts anglers from all over the world. Families and people who love to fish make their way to the Salmon River with lures at the ready in hopes of reeling in some of the over three million trout and salmon that inhabit this attractive fishing spot.
The Salmon River makes for great fishing. The catch (or, more often than not, catches) of the day include various types of fish, such as:
chinook salmon,
coho salmon,
Atlantic salmon,
steelhead trout, and
brown trout
It's not just the type of fish that you can catch that makes the Salmon River a desirable fishing spot. The Salmon River offers a unique experience. Get your waders on and feel the rush of the river passing through you as the anticipation of a catch makes it abundantly clear that this is living.
The properties we offer make the Salmon River a convenient getaway any day. Whether you're looking for land to make your own and build out to your exact vision, or you want to buy a cabin nearby, Christmas & Associates makes it possible.

Our fishing land for sale offers the perfect location, conveniently close by to great fishing while offering a place that's all your own. Escape the stresses of everyday life whenever you want. With our land and camps, don't just dream it - do it.
Explore Land for Sale near the Salmon River
---
Our Fishing Land Offers So Much More Than River Fishing
A calming getaway can be all yours. However and wherever you like to fish in NY state, Christmas & Associates has what you're looking for.
From property that's conveniently close to lakes, creeks, streams, ponds and more, we help you find the right land or camp for the life you want to live.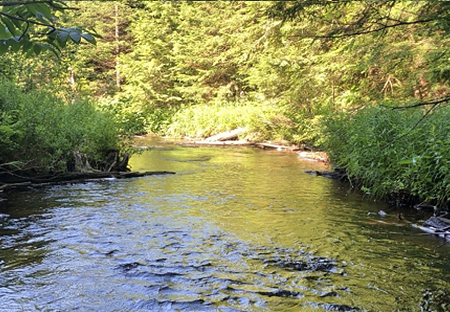 We're Here to Help When You're Looking for NY Fishing Land for Sale
We love to fish, and our family has been selling land for decades. Based on what each person we work with wants, we know what to look for and can guide you to a decision you can be confident in.

We have an intimate knowledge of the land we sell, and we're committed to helping our clients bring their vision to life in a way that respects nature and conservation.
"You guys have a class act and I would highly recommend you to anyone looking for a place to hide away!" - Anthony
Let's find something that works for you.
Explore NY Waterfront Land for Sale
---
Let's Talk About Helping You Own the Fishing Land You've Always Wanted
Some people would rather talk about their options with someone who knows the land and can work with their budget. We get that, and we can help. We offer financing that makes it affordable, and we can have a conversation with you about what you're looking for.
"It looks great and the location is awesome... much better than what we pictured... I would highly recommend you guys to anyone. Thanks for making it easy." - Michael Schultz