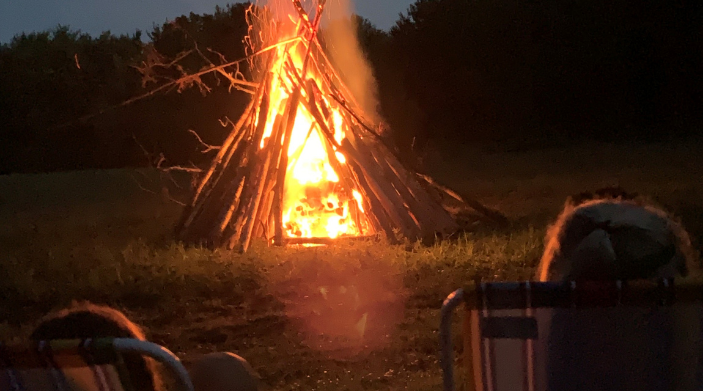 Every family seems to have some sort of tradition that they carry on annually. One of my favorite memories is from deer camp when I was a kid. My grandparents used to move into our family camp just before opening weekend. They would only leave for appointments, and an occasional trip to town. Otherwise, camp was home until the last day of season. The whole family hunted together (we still do!) throughout the season, and on the last day, we would knock off a few hours early to start the moving out process. I recall how surprised I was to realize that: A) most people didn't live at deer camp until the season ended, and B) all women didn't hunt like in our family. I still have such wonderful and vivid memories of those times together at camp.
The days are starting to get shorter, and the nights are getting colder, and that means the hunting seasons will be here sooner than we know. I'm super excited for the opener of duck season...another great tradition for us. We have a "friends and family" hunt on the opener that ends with a big feast at the edge of the marsh. Even the dogs get a special treat after a hard day of retrieving.
Summer camping trips, family deer drives, opening day feasts…all great traditions and memory makers. If your family doesn't have one…do yourself a favor, and start one! Don't wait. Start planning now, and make this the first year of a longstanding tradition for your family. Your grandkids will thank you someday.
Chad Walker
NYS Licensed Hunting Guide
www.visionoutdoors.com